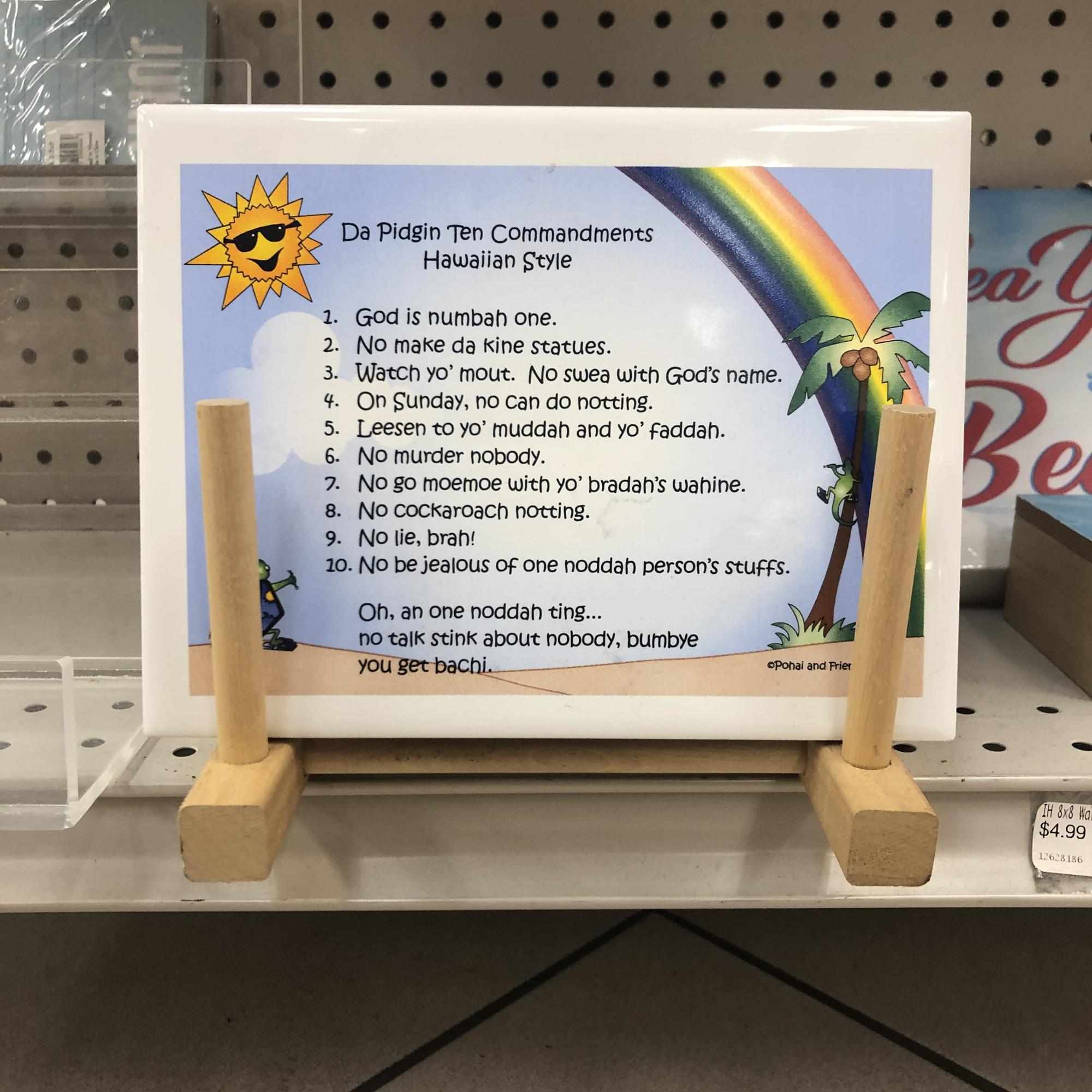 Author
S. Matsuoka
Date taken
Island
Tags
Transcription
"Da Pidgin Ten Commandments Hawaiian Style". Pidgin version (in Odo Orthography; the Pidgin writing system) of the 10 Commandments in Christianity.
1.) God is numbah one.
2.) No make da kine statues.
3.) Watch yo' mouth. No swea with God's name.
4.) On Sunday, no can do nothing.
5.) Leesen to yo' muddah and yo' faddah.
6.) No murder nobody.
7.) No go moemoe with yo' braddah's wahine.
8.) No cockroach notting.
9.) No lie, brah!
10.) No be jealous of one noddah person's stuffs.

"Oh, an one noddah ting... no talk stink about nobody, bumbye you get bachi."
Map